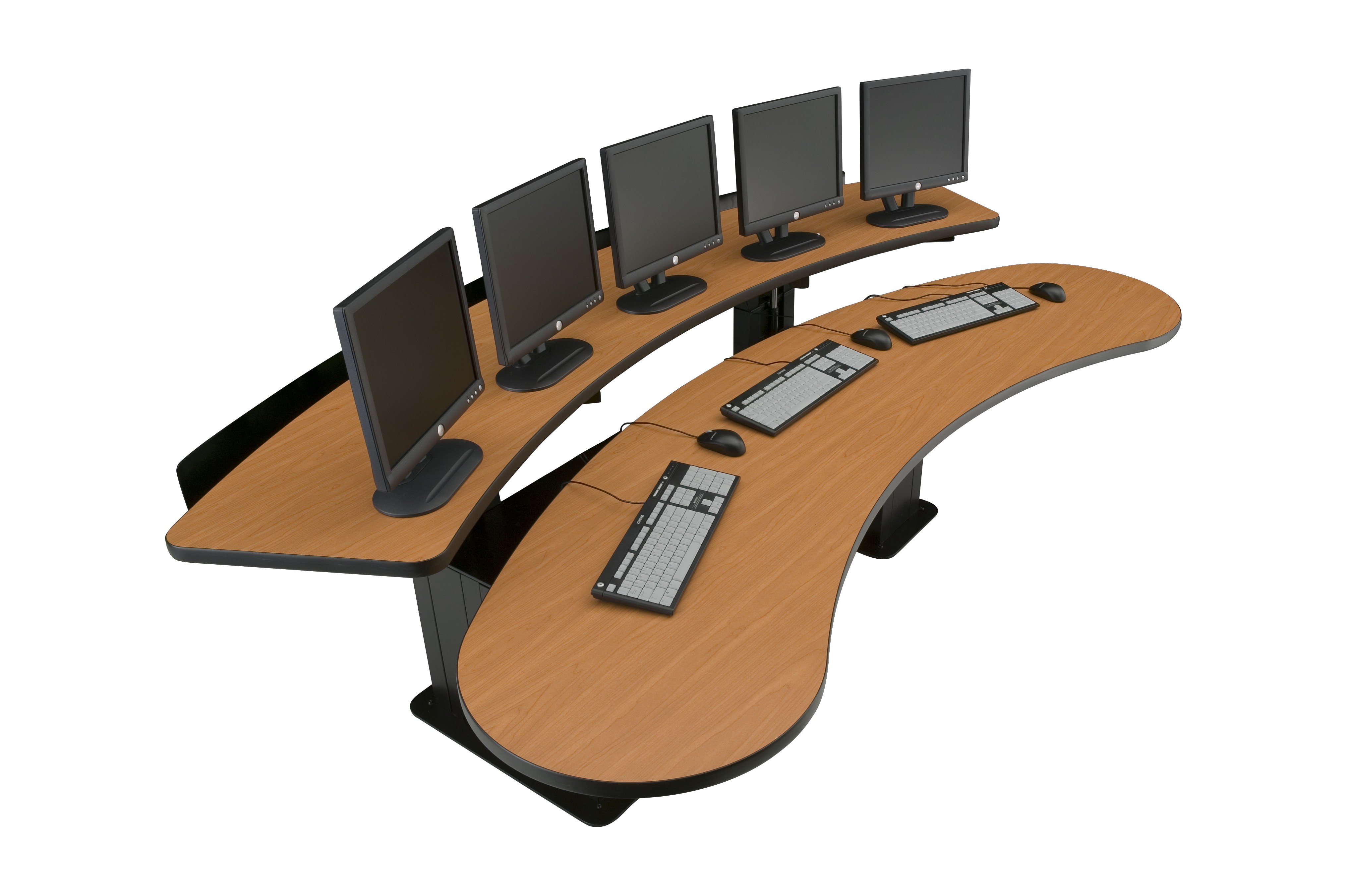 The Banana Console - Gold Award, Best of NEOCON
User Adjustable Workstations. Productivity is a function of altitude.
Height adjustable work surfaces can reduce stress and awkward postures, increase productivity, increase employee comfort, and job satisfaction by giving the user control of the work environment. Consider changing your fixed environment with one of the many adjustable work stations from Viking.
The ERO Collection contains the following products: Banana Console, Corner Workstation, Dual Surface Adjustable Table, Single Surface Table, Fixed Surface Workstations and Tables, Pedestals & Files, and other components.